Kato Enterprises was born to 'Share the Taste of Home' with all. In 1998 Diageo plc appointed Kato as the exclusive importer of Guinness FES from West Africa. Since then, we have expanded our range of goods. We are now the exclusive importer of Star lager, Gulder lager and Maltina by Heineken and Tusker beer from East African Breweries. In 2013 we made the leap into food by forming a successful relationship with Honeywell Flour Mills plc.
We continue to seek opportunities to work with exciting brands that will be loved by South African customers. South Africa is a Rainbow country to a richly diverse consumer base with an appetite for quality brands and products. We have expert knowledge of premium brands from Africa. We use this knowledge to ensure we develop the best distribution models for all the brands that we work with.
We are successful because we utilise our DIVERSITY.
The Kato enterprises team is comprised of team members from all across the globe. We embrace diversity and utilise our knowledge to make sure we get your products to the audiences who will buy them.
Our clients trust us because they know we have a PASSION for what we do.
We want consumers to love our brands as much as we do; this is reflected in the way we do business. We support the brands we supply in every way we can.
INTEGRITY is at the heart of everything that we do. We have thrived because we value all of our trade partners, clients and customers.
Our teams operate with high levels of professionalism, efficiency and creativity to make sure we provide a high level of service to all of our clients
GUINNESS – AUTHENTIC & SIMPLY UNIQUE

Guinness Foreign Extra Stout from Nigeria is widely exported because of its unique taste. It is brewed and packaged with a unique specification using the finest local raw materials, sorghum in Nigeria by Guinness Nigeria Plc – the first Guinness Plc brewery outside the British Isles built in 1962.
Brewed to travel the world, with more Hops for a bold, intense, rich flavor. This is Guinness with adventure in its soul.
A truly global brand, Guinness FES is one of the best-selling stouts and is enjoyed by millions of people around the world.
Guinness Foreign Extra stout from Nigeria is currently sold in key markets around the world in the world food aisle of major supermarket chains and outlets in the United Kingdom and Europe.
Now introduced to the South African market for those who seek a bolder taste, for those who want to be more and do more in life.
IMPORTED FOR ITS UNIQUE TASTE
Nigerian Guinness – Authentic & Unique
Guinness Foreign Extra Stout is a beer like no other. It's a beer of substance, the most full-flavored of all. Singular and striking. Uniquely satisfying. Brewed with extra hops and roasted barley for a natural bite. Bitter and sweet. Refreshingly crisp and always rewarding.
Brewed with a deep passion and dedication, we want our consumers to experience great looking, great tasting Guinness every day and everywhere.
This treasure trove of deep flavors, envelops and invigorates the drinker. Our consumers push the boundaries to discover more of that perfect Guinness experience.
This is a beer for those who seek a bolder taste, for those who want to be more and do more in life. For those who are truly MADE OF MORE.
Guinness….Made of More

DIVERSITY
The Kato enterprises team is comprised of team members from all across the globe. We embrace diversity and utilise our knowledge to make sure we get your products to the audiences who will buy them.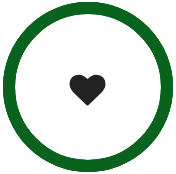 PASSION
We want consumers to love our brands as much as we do; this is reflected in the way we do business. We support the brands we supply in every way we can.
INTEGRITY
Our teams operate with high levels of professionalism, efficiency and creativity to make sure we provide a high level of service to all of our clients.
IMPORTING AND MARKETING
Let us import and promote your African Caribbean products in the South Africa.